Product Description
EQUAL is a Indian Brand, in the past few years we has specialised in mid-high part Aluminium and Steel office household furniture. We have over fifty production lines and our own design team, our main business market cover India, Nepal, Africa and Europe. We aims to provide the best products and service to every customer, and User Experience drive us to progress.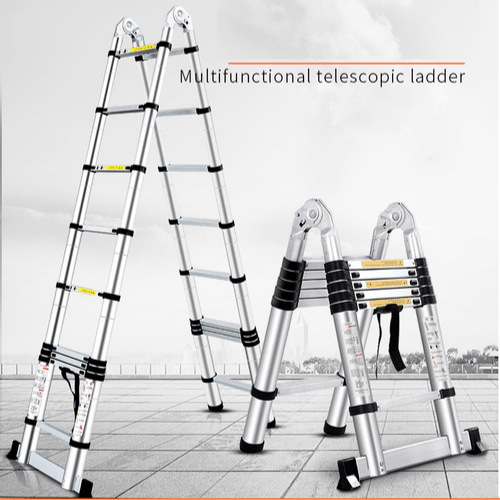 Independent Locking:
The independent locks allow user to adjust the height of the ladder to specific requirements such as repairing ceiling lights, hanging picture frames, and painting walls.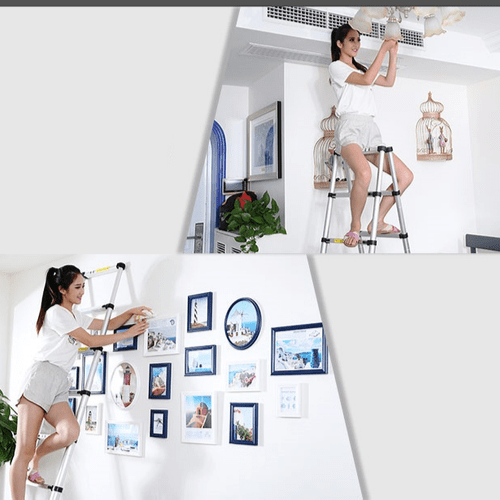 Proprietary locking system:
Designed with safety in mind, each of these telescoping ladders features a No-Pinch Closure System, as well as tab indicators that let you know when the rungs are locked into place and the ladder is safe to climb.
Carry and Store Anywhere:
Thanks to an integrated carrying handle and heavy-duty closure strap, the EQUAL Telescoping Ladder can be taken anywhere, and it stores compactly in your garage or truck.
Non-slip end caps:
Bottom caps on the feet hold it firmly in place and can avoid tipping over while working, further enhancing its overall safety, give you some peace of mind.