COMPACT & FOLDABLE -
Are you tired of big, clunky carts that take up precious space? That's why we designed a functional platform trolley that can be tucked away for easy storage, but ready and available for when you need it. Simply fold down the padded handle in seconds to lay flush on the platform and your cart is ready to stowaway whenever, wherever.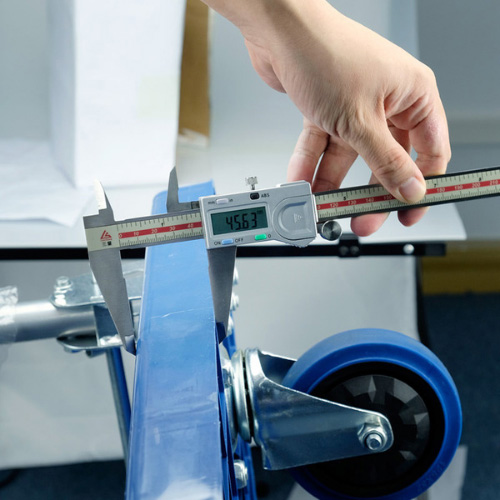 MAXIMUM SUPPORT -
We want you to be able to handle your materials and items with confidence. That's why we've engineered a platform trolley that can hold up to 300kg. The custom support guard ensures items won't slip backwards and arrive safely to where they need to be.
EASILY MANEUVERABLE -
This four wheel platform push cart is built for easy manoeuvrability and maximum stability. The four secure, heavy duty wheels offer seamless and reliable transportation for your items and materials. And for sharp angles and getting around corners, the two back wheels are engineered with 360-degree swivel functionality for easy transit.
SPACIOUS PLATFORM -
EQUAL Foldable Platform Trolley has a high-quality platform, designed to transport multiple packages at once, so you won't have to make extra trips.